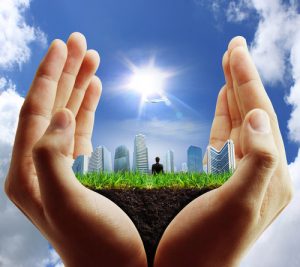 The World's System Cannot Keep You Down… You Were Created To Create! Your Free Prophecy Creates with You "You will make known to me the path of life; In Your presence is fullness of joy; In Your right hand there are pleasures forever." (Psalm 16:11)
The only way you are going to defeat the enemy is to start using your faith to declare that God is just and true. You cannot have two opposing thoughts fighting against each other, while you sit back watching to see who wins. The winner is the one you feed the most attention and power. To experience true victory, first, you have to believe that God is everything that He says He is. Second, you have to come to the conclusion that God's purpose for your life is working for your total benefit.
How does Your Free Prophecy Creates?
When you come into an agreement that greater is available and all things are possible, you are defeating the enemy at every stage of life. The prophetic word is active in your life! There is no going back to your old way of doing things and solving problems. Your mind is being expanded. The Holy Spirit is pouring out wisdom in this season for you to receive. Your bank account could be in the red, but it will not remain that way in this season. With all of the setbacks you have endured over the last ten years, know that your strength to stay strong has not been ignored.
"Then the LORD said to Moses, "Go to Pharaoh and say to him, 'This is what the LORD, the God of the Hebrews, says: "Let my people go, so that they may worship me."(Exodus 9:1)
Not only are the chains being broken in your life, years of frustration and anger are being removed from your household. When you accept the larger truth that God's plan for your life is greater than anything the world can offer, you will embrace your better place.
"And be not conformed to this world: but be ye transformed by the renewing of your mind, that ye may prove what is that good, and acceptable, and perfect, will of God." (Romans 12:2)
In the midst of your mind being attacked, there is something glorious happening in your background. Whatever you touch and come into an agreement with will be your reward. The boundaries are breaking down and endless possibilities are on the horizon for you. The Holy Spirit has opened the door. Do not hesitate nor talk yourself out of taking the first step forward.
The Holy Spirit is making divine ideas available to you in this season. Whatever you are willing to walk away from will determine your next level of visitation. God has given you the power to get wealth and to create wealth. Your "meal barrel" shall never run dry. The only lack that can show up in your experience is a denial of God's divine timing for your life. The enemy has put you in positions where you have lived below your level of expectation.
When the enemy tries to remind you of your struggles that is a sign that he is desperate. You are one divine idea away from coming completely out of the struggle and living your God-ordained life. The movie has been written so let all of the characters play their parts. Your Free Prophecy can create the world you live in. NO-thing and no one can keep you from entering into your wealthy place.
Here are some nuggets of wisdom to fuel your journey…
Whatever you observe, you create.
Your words frame who you are.
Whatever you give away, you keep.
The language you use defines the actions you take and the choices you make.
Receive Prophetic Direction- FreeProphecy
Save
Save