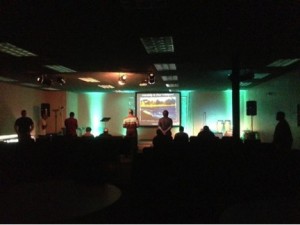 God is a God of order. If you miss the order, you will miss God. There are many individuals who thought they were ministering unto the Lord, only later to discover they have never ministered unto the Lord. It was just an illusion. Remember, your ministry is to your mentor. God will always assign you to a person unto whom you will minister.
God will always assign you to cover a man. Therefore, if you are not on your post in ministry, then you have uncovered your leader, and you have uncovered the Lord. Thus, you have not hidden your father's "nakedness." The Son of the Prophet must do everything he/she can to complete the assignment given by the Master Prophet. As a result of completing your assignment, your miracle and blessing will manifest. God will cover you because you covered the leader.
Who are you ministering to at the moment? Are you truly ministering unto the Lord? Know if it's all an illusion or if you are serving God to your full capabilities. Speak to a prophet and get your Biblical prophecy today. Know your assignment and let the Master Prophet and his school of prophets reveal your prophetic destiny. Click here for your free written prophecy.