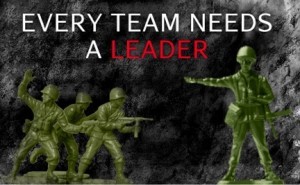 Ever wondered how rulers, presidents, emperors make their decisions and effectively lead their nation? It must be ridiculously tough to rule a whole country. Which is why some of them have advisers and a pool of people who help discuss with certain issues for the betterment of their people. This is actually one of the roles of a prophet.
Prophets will give guidance to the ruler, their wisdom comes from God it will be effective. A ruler needs prophets because they need wisdom in ruling the nation, even if they hate God. Prophets gives warning to rulers if they are making the wrong decision. The Old Testament prophets spent their lives give warnings to rulers that rejected God's ways. Good rulers accept correction because they know that they don't know everything and they don't have the wisdom in making a decision for their nation compared to God's revelation to the prophets.
Are you ready to lead your company, family, and business partners? Maybe you're looking for guidance but don't exactly know where to get them. Well you are blessed to be reading this, because you can get your free written prophecy and have a talk with a prophet. Speak to a prophet today and get your prophetic reading. CLICK HERE!