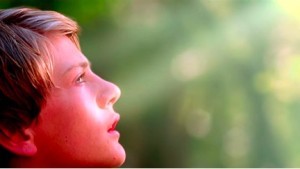 When we hear the word prophet, we usually just think about the time of Jesus when He was declaring the word of God and those that followed Him prophesied about what God's will is for their nations. We often think about old men who declare to God's messages to crowds. But what you don't know is that there are prophets even in the modern days. They are God's chosen people to The prophet comes to you to force you to become decisive.
The prophet comes to you at a season to cause what appears to be stable, throws it into greater instability, brings it into a crucial time or a state of affairs in which a decisive change is impending.  So, you can be in an environmental type of crisis whereby your whole environment becomes unstable, and yet the prophet shows up in your life to add more instability in it.  "I come here as a prophet, now there is an extra mouth to feed."  "We are already unstable.  Now, you want to take the food out of my child's mouth."  "Yes, but what you are feeding him is death, and I'm saying if you feed me and it will become life."
Let the prophet guide you through his written prophecies. Get your free prophetic reading today.