The Fear God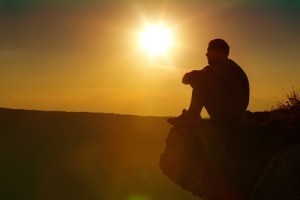 Some may wonder if we should fear God. Fear is word that most of us associate with terror and anxiety. Does the Lord want us to fear HIM? Does He want us to fear him like a tyrant? Does God want a healthy fear of Him, as we would have in a serious situation? The true knowledge is revealed when we have a healthy fear of God. Worldly knowledge is useless in terms of  eternity, for all worldly things will pass away. A real knowledge is found in God as His precepts. And when we understand how serious sin is to God and how we finds it wretched, filthy, abominable, self serving and evil, then we naturally gravitate to fearing Him because sinning is the last we should want to do. We understand that God could think us out of existence, this healthy fear will motivate us to not sin and pursue righteousness instead.
Master Prophet E. Bernard Jordan believes that the Lord's compassion for us is a gift and we cannot earn it. God chooses to be compassionate to those who fear Him. This compassion of course goes hand in hand with forgiveness. He is moved to forgive those who fear Him.
Understand the Healthy Fear God
A healthy fear of God will ultimately lead us to the best reward possible, a life in heaven with Jesus and our fellow brothers and sister. If we reject the gospel there is no second chances when we die. And for those that have put their trust in God as we live a life worthy of the calling. Talk to a prophet and get your free prophecy. See how God speaks to you and learn how you can start making a difference in this world.
"For great is the Lord and most worthy of praise; He is to be feared above all gods." (1 Chronicles 16:25)