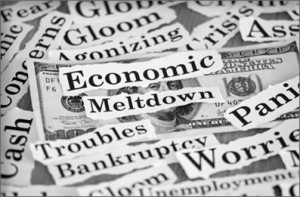 Most of us have been experiencing several hardships in life throughout our lifetime. Be it death in the family, health problems, job issues, personal problems and several others, these kinds of burden can definitely affect each and every one of us. People are not at all immune with the pain that problems and burdens bring and most of the time, problems bring us stress and would definitely make us upset or feel down. We often feel that the weight of the Earth is on our shoulders, we become depressed, upset, weak or discouraged.
"Yet in all these things we are more than conquerors through Him who loved us. For I am persuaded that neither death nor life, nor angels nor principalities nor powers, nor things present nor things to come, nor height nor depth, nor any other created thing, shall be able to separate us from the love of God which is in Christ Jesus our Lord" (Romans 8:37-39).
Most of us see problems as hindrance in our lives but we must know that they are blessings that were given to us by God. Life will be nonsense if we don't have ups and downs. We are given problems for us to be stronger, for our skills to be sharpened and for us to be closer to God. You will be needing Prophetic Direction in order for you to understand how problems can become blessing to your life and Bishop Bernard Jordan is definitely one of the people who will keep you on the right tract.
We should always remember, problems are just problems and we have a bigger God than all of the burdens that we have in life. Turn your problems into a blessing that will make you stronger and a better person.
Save