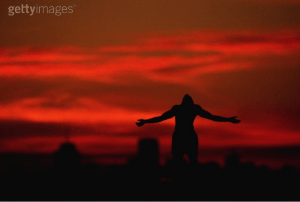 We are not supposed to rely on our own strength. We must rely on the strength of the Lord (Proverbs 3:5). Serving God means you want to be excellent. You want to give your best. You want to make sure you represent God's excellence. Professionalism is about having the competence or the skill that is expected to do a particular job or vocation.
It does not matter where God places you, since you are working for the Lord; you have no excuse not to be excellent (Colossians 3:23). If you want to succeed in something, be prepared to do it. Going to work without having the right tools is like going to war without any weapons. You must make sure that your arsenal is well suited for the task you want to pursue. You may be naturally talented but you cannot rely only on that.
You have to work for what you want and preparation is the first step you need to take to show yourself that you are serious about getting what you want. Do not underestimate preparation (Luke 21:36). It might spell the difference between success and failure. The benefits of speaking to a prophet is that he guides you into becoming the best person you can be for God. Through your free prophecy, you are able to acknowledge your strengths and weaknesses and learn how to use them for His glory. Click here and receive your personal prophecy today.