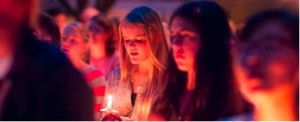 We all want to grow as individuals, not only in our own skills and talents, but also in our spiritual lives. There are things that you would love to know about your life, but you don't really know where to start or how to do it. Where can you go?
You must connect to a prophet, one who can speak into your life the destiny that God has designed just for you. However, you can only move into your prophetic destiny to the degree of your own faith. You don't want someone with little faith trying to prophesy big things in your life. You want someone who understands the principle that you are the creator of all things. Then, and only then, will you start creating that same faith in another. You have to give the principle away in order for the principle to live.
Deepen your faith and fulfill your prophetic destiny, speak to a prophet today and get your free written prophecy. It's time that you know God's prophetic plans for your life and start making it happen.