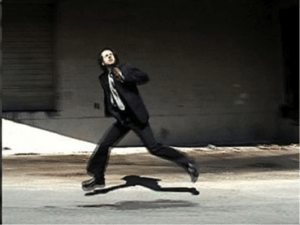 There have been many stories in the Bible of characters rebelling against God and time and time again, it all ends up horribly for them. Why? Because there are consequences to rebelling against God. But there are also benefits to touching Him and accepting His authority.
If you desire to experience the reality of authority, start rebelling against God's delegated authority. If you want to experience God's authority, touch His delegated authority. When you touch delegated authority, you touch God! On the other hand, when you honor God's servants, you honor God. This is what the power of prophecy reveals to you!
If you sit in a local congregation and become dissatisfied in your heart, the enemy has a way to communicate your dissatisfaction to other dissatisfied people, and they will gravitate in your direction.
Because of the negative transference, you are unable to receive your leader's (mentor's) spirit. In fact, you actually participate in witchcraft, because you become a controller of them.
So what is the cure for rebellion? Moses' first reaction was to fall on his face and pray. When men rise up against leadership, then it is time for leadership to fall on their faces before God. Don't try to justify yourself. Stop trying to rebel and start accepting God's authority in your life. Let you're your free prophecy help you in running back to God. Click here to speak to a prophet today.